By now, many of you who subscribe to Loot Anime have received your "Back to School" themed crates. We're very proud of our first ever product for the subscription box- the Koro Sensei "Assassination Classroom" dry erase board!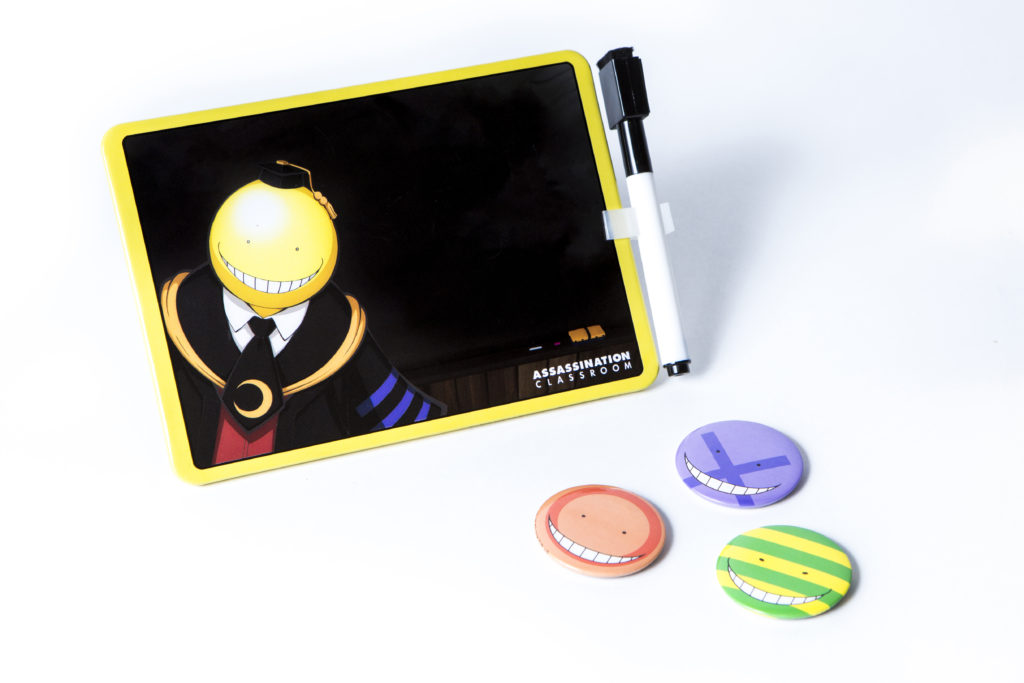 This was a lot of fun to design and started out as a "Hey, wouldn't be cool if…" idea. I wanted to really capture not just the school environment with the white marker "chalkboard" design, but also Koro Sensei himself. The interchangeable face mood magnets were the perfect way to really capture the personality of the character on a printed product. Lastly, everyone here wanted to ensure this dry erase board could be used anywhere, so we made sure to include several mounting and display options.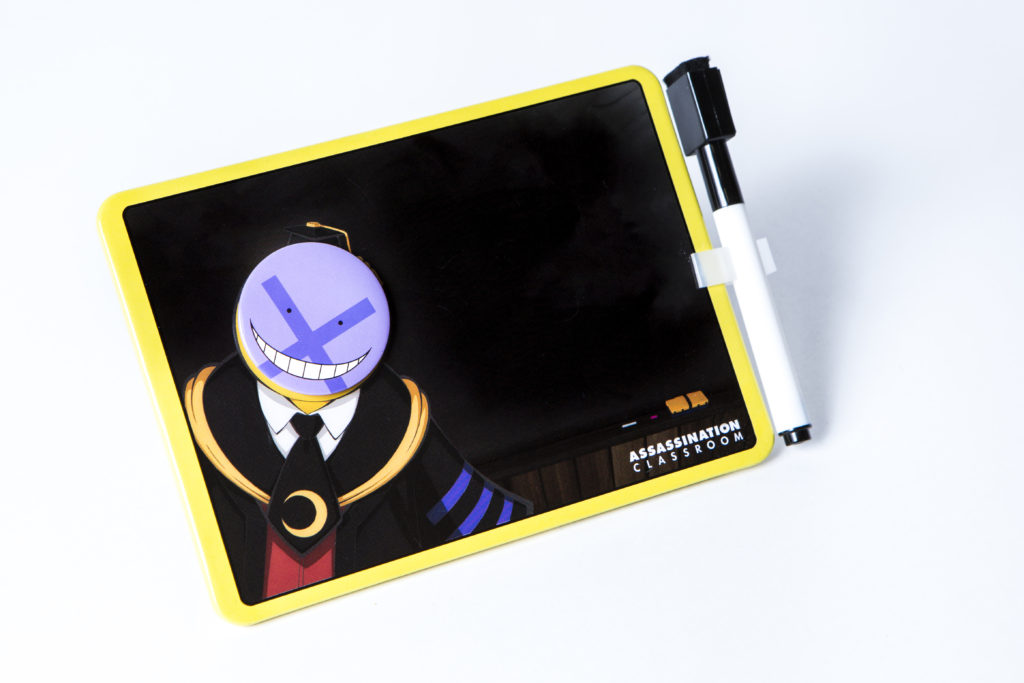 We hope you Looters are having fun with the board!
-Cheri