New York Comic Con recently took place in NYC and if you're anything like us, you know the party doesn't stop when the convention doors close. There are tons of after parties to go to and among the best, now 3 years running, is Geek Girl Brunch's Fan Girls' Night Out!
This year's event took place at Juniper Bar, a great space with a fantastic staff. Besides Juniper's already varied menu, there were several special Geek Girl themed drinks available, as well (I had the Captain Marvel and it was tasty!). Anna Artuso's Pastry Shop also brought a strong cupcake game to the party- their desserts were equally delicious as they were beautiful.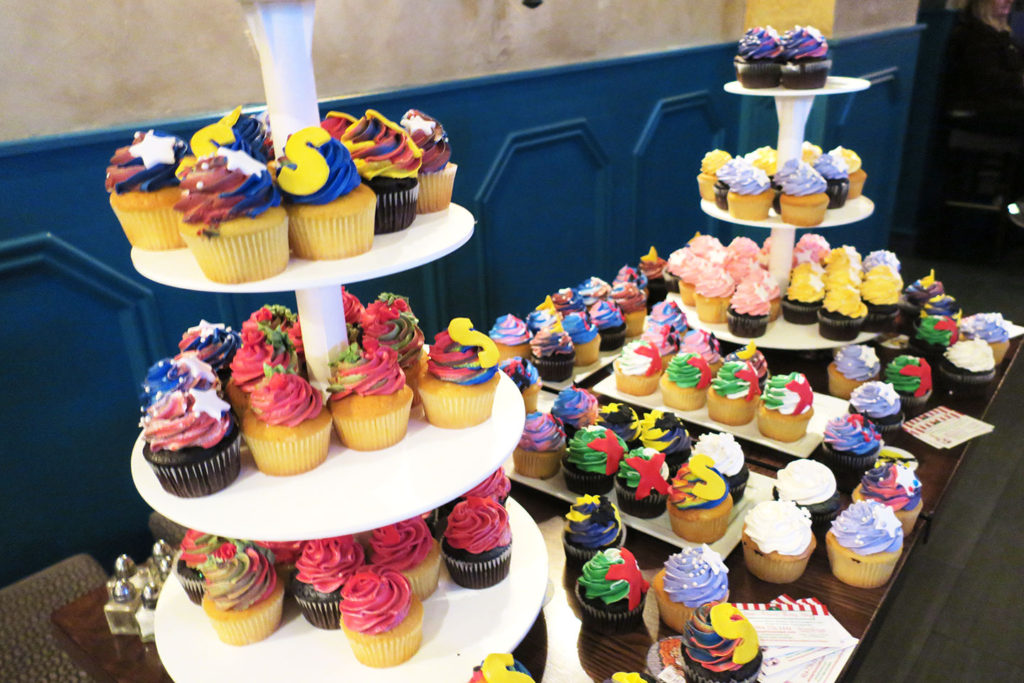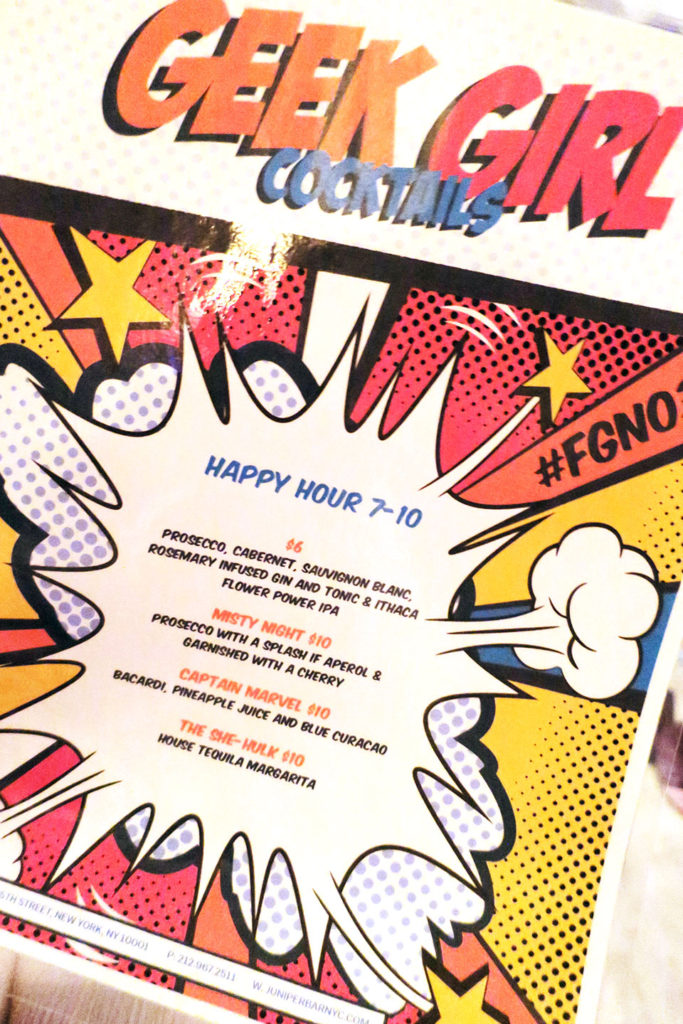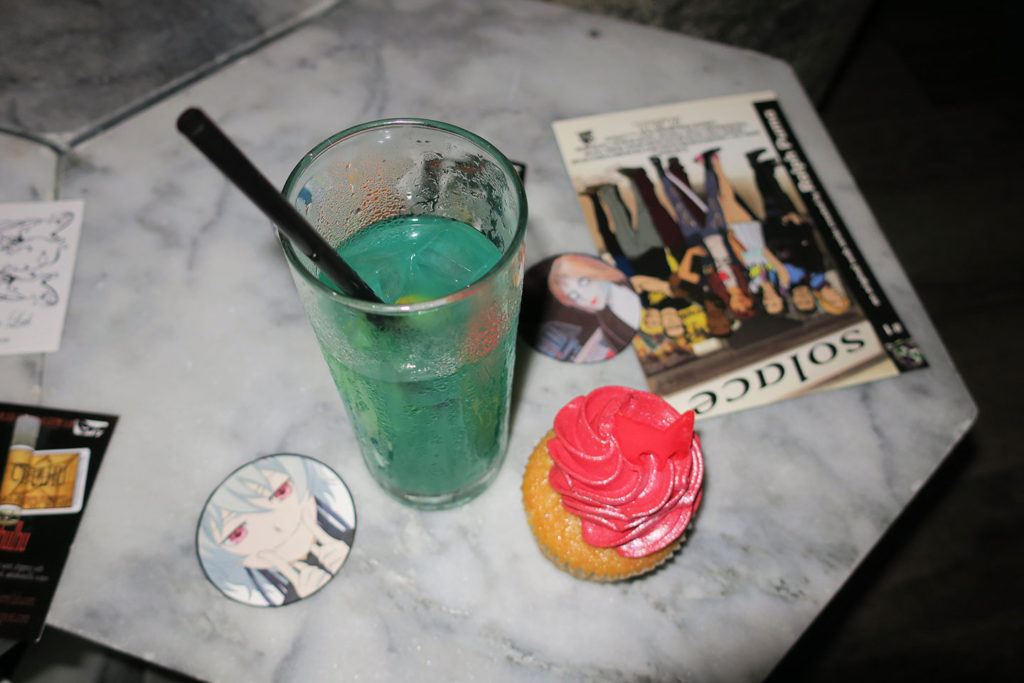 There were several rounds of raffles with tons of great prizes donated from FanMail, Soulbound, and Fandom Planet, among others. We donated some prizes, too, and we're happy to see our little plush Phil go to loving, geeky homes 🙂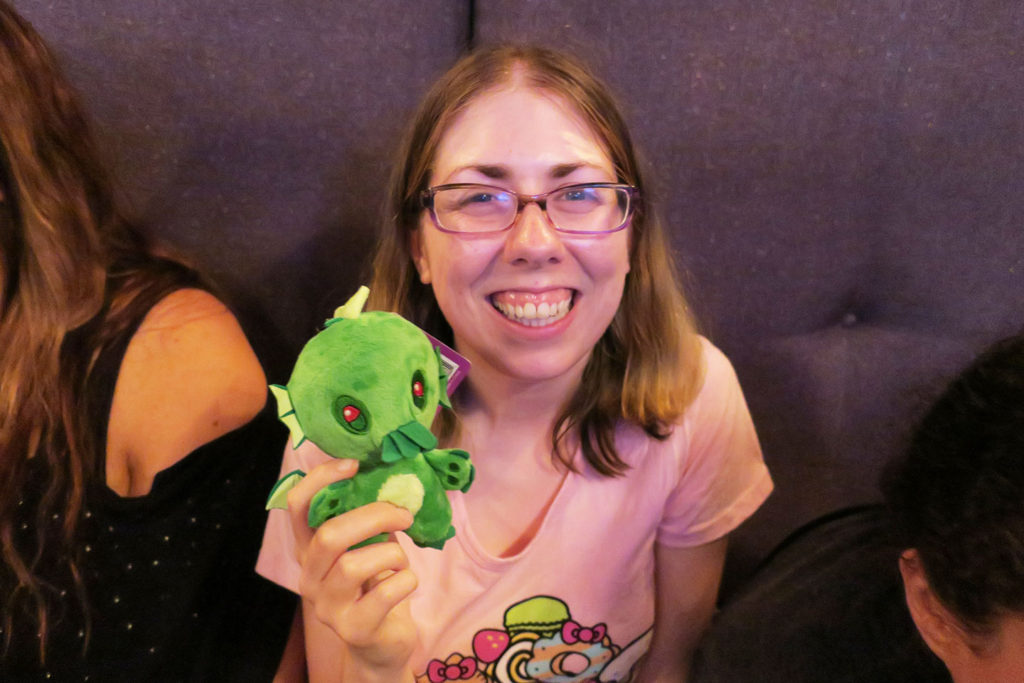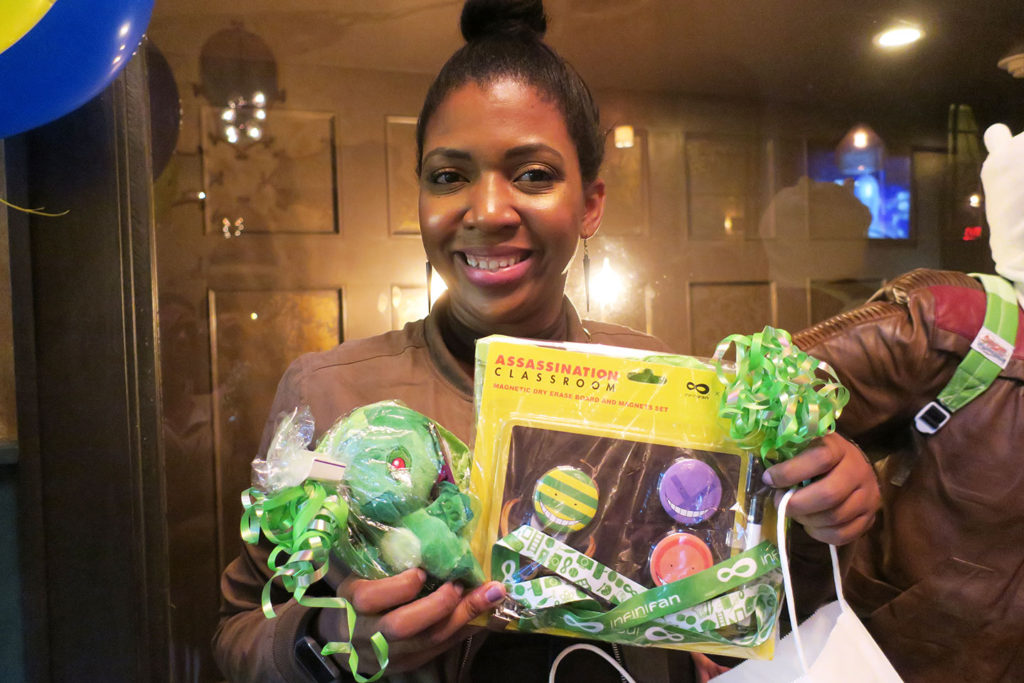 Top all of this off with a killer DJ, Cosplay Contest, and a fun photo booth backdrop and you have the ultimate Con After Party! If you missed out on this party, don't worry- Geek Girl Brunch runs events every month and has several chapters all over the country and abroad.
High Fives for an awesome after party, GGB!